boston area's premier MONTHLY sports & non-sports card show
Welcome to our card show events official page. Here you will find all information needed for
The Best Flippin' Card Show and future show dates
. Our goal is to bring you a
family-friendly and safe
environment where those that love The Hobby can gather to purchase all types of cards.
Usually, one Saturday a month, we serve up over 90 tables of goodies from New England's premier card slingers. Some months, we also include special autograph guests or specific genre related shows like Pokemon/TCG and almost always have giveaways as door prizes.
Our next event
is TCG focused and will be held on Sunday, December 3rd from 9 AM - 5 PM.
The Best Flippin' Card Show
is
always
hosted in the
Crowne Plaza Woburn Hotel
, right off of I-95 and very close to the I-93 interchange. Parking is FREE, it's best to park in the back of the hotel for entry into the grand ballroom for shows held there. For the "pop up" shows in the smaller Salon A room, you can park in either the front or the back of the hotel, with the front being closer.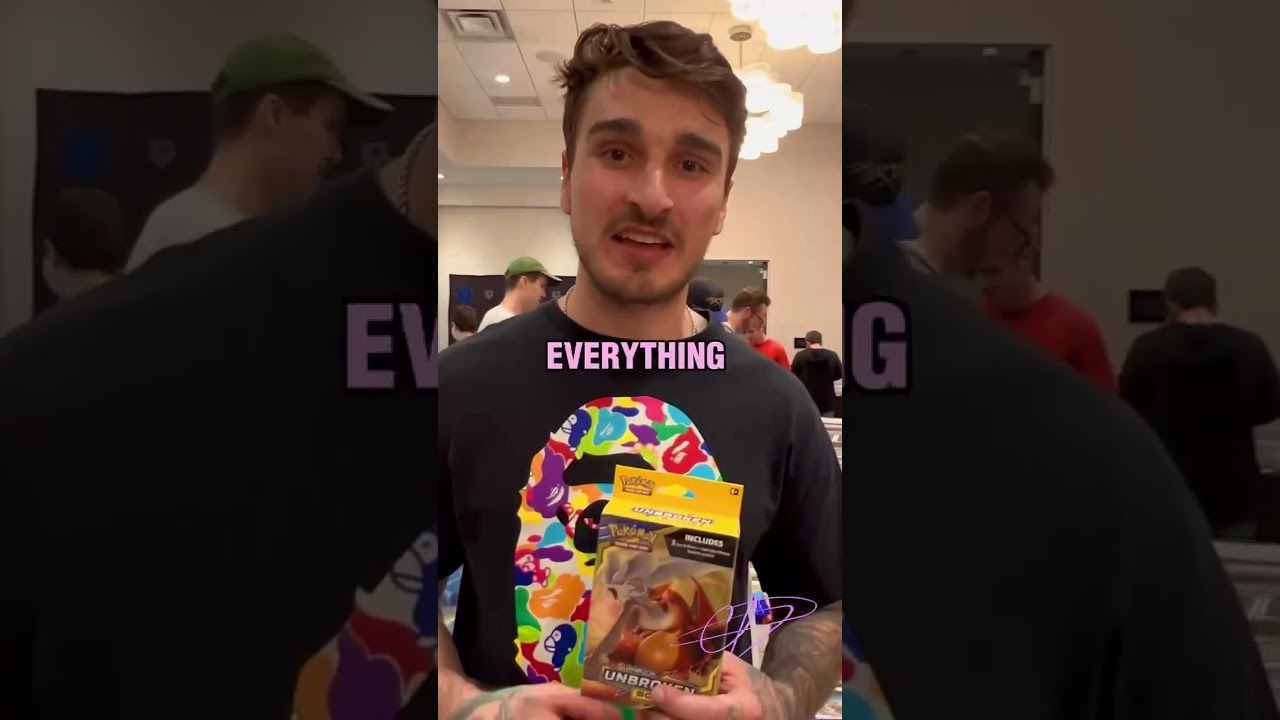 what you will normally find at our monthly card show...
A wide selection with 85+ tables, 700+ feet of showcase space in a 8,000+ sq. ft ballroom

50+ different card dealers & companies (see below)

Local card shops represented

Sealed hobby & retail boxes from all major sports & non-sports

High end to dime boxes

Ultra Modern Cards

Vintage Cards

Slabbed Cards

Raw Cards

Live Breaks w/

HeadsUp Sportscards

Drop-off card grading services w/

Card Vault Grading

Live card grading services some months w/

TGA

All of your card storage needs, from top loaders to 3200 ct. row boxes & everything in between

All major sports represented

All major other brands represented such as Pokemon, Marvel, Star Wars, Disney & Metazoo and other Trading Card games (TCG's)

Big card giveaway chances from all Boston sports just for attending and paying the $3 entry fee

Breakfast & lunch items sold by

the hotel

including hot coffee specifically for the show
our dealers & featured companies THAT HAVE BEEN in attendance - CLICK TO SEE CARDS THEY MAY HAVE FOR SALE OR PRODUCTS THEY OFFER
2023 CONFIRMED DATES:

sunday dec 3, 2023 - 9 am - 5 pm (Tcg show brought to you by

mischief & malice

) saturday dec 30, 2023 - 9 am - 1 pm

FUTURE 2024 CONFIRMED DATES (new hours!):

SATURDAY Jan 20, 2024 - 8:30 AM - 1:30 PM SATURDAY feb 24, 2024 - 8:30 AM - 1:30 PM SATURDAY mar 16, 2024 - 8:30 AM - 1:30 PM SATURDAY apr 20, 2024 - 8:30 AM - 1:30 PM SATURDAY may 11, 2024 - 8:30 AM - 1:30 PM SATURDAY jun 15, 2024 - 8:30 AM - 1:30 Pm
the boston area has some of the best sports card dealers in the entire country.
Crowne Plaza Hotel in Woburn, MA,
has more than 8,000 sq. ft. of tradeshow floor space in their grand ballroom plus FREE ample parking. The hotel is right off I-95 at Exit 53.
have questions about our events? Contact us
Located just 15 miles outside of downtown Boston and Logan Airport, the Crowne Plaza Hotel is a quick rideshare or taxi ride away.